Paddle Canada Level 1 Sea Kayak Instructor
2023: N/A
Join a network of 3000 Canadians whom are passionate about teaching safe and effective paddling skills to anyone and everyone!
This course offers a great opportunity to take the next step with Paddle Canada's National Instructor Training Program.
Successful participants will earn national certification as well as international recognition, gaining title as Paddle Canada Level 1 Sea Kayak Instructor.
With a minimum age of only 18, this program allows early certification for paddlers both young and less young who are passionate to be safe, happy and healthy!
Prerequisite: Paddle Canada Level 2 Skills
This program focuses on teaching fundamental kayaking strokes and self/assisted re-entries, as well as the ability to deliver theory knowledge in various topics relating to sea kayaking in calm waters of under 11knots of wind and under 1 knot of current with frequent easy landings.
Meeting Point: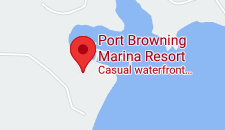 Port Browning
4605 Oak Rd,
Pender Island
1-855-629-6939
Waivers:
Please read the following waivers which will need to be signed at checkin.
Tides:
50% deposit due upon booking.  Full payment due 30 days prior to start date.  Fully refundable up to 30 days prior.