Heart of the Gulf Islands Experience
Date:
2023: Please contact us with your dates and group size
Duration:
5 days, 4 nights
2023: Please contact us with your dates and group size
Our featured 4 night, 5 day expedition takes you through the true dynamic core area of the Southern Gulf Islands.  We'll launch from our central headquarters at Port Browning Marina or Hope Bay on North Pender Island, and take you on a fun and unforgettable kayaking and camping adventure.
This expedition will feature the Gulf Islands National Park Reserve (GINPR) as well as lead you to a variety of other must see sites in the Southern Gulf Islands. Through these crystal clear moving waters from the faithful seat of your kayak, you will likely experience everything from sea stars and nudibranchs nestled in colorful seaweed to fascinating topography, not to mention the possible glimpse of our endangered Southern Resident Killer (Orca) Whales! Their 3 pods (J,K,L) can often be seen in search of Chinook Salmon in their Salish Sea.
Some of our favorite Island shore lines to explore include those of the Penders, Saturna, Mayne, Galiano, Salt Spring, Portland, Prevost and their surrounding islets, and for the more adventurous as far as Sidney Island, Rum Island, all of which are genuinely unique and hold their own alluring history. On this particular expedition, it is our aim to safely showcase as many of these islands as possible in our time together. We don't want to give away too much as this trip will be adventurous, educational, and FUN!
Meeting Point: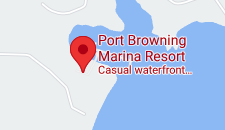 Port Browning
4605 Oak Rd,
Pender Island
1-855-629-6939
Waivers:
Please review the following waivers which need to be signed at checkin.
Tides:
*A 50% deposit is required upon booking with balance due 30 days prior to trip.  Cancellations 31-60 days prior to trip will be charged a 30% cancellation fee.  Any cancellations within 31 days prior to the trip will forfeit full payment, unless there is someone to take your place.