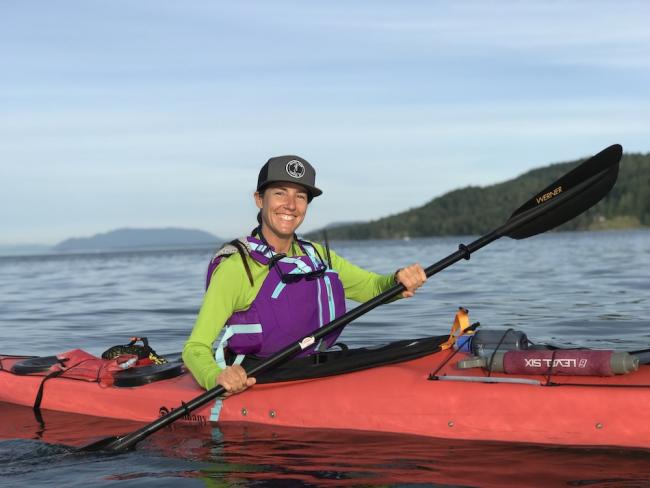 Guide
With a background in geography and environment sciences,  Sara is new to the team for summer 2021.
Her love for the ocean, coastal life and surfing brought her to Vancouver Island 5 years ago.
She is eager to share her knowledge of coastal wildlife and quirky Pender Island stories with you all.
Comes with a French accent.