Weekend Warrior
Date:
2021: June 18 - 20, July 16 - 18, August 20 - 22
Duration:
3 days/ 2 nights
2021: June 18 - 20, July 16 - 18, August 20 - 22
Have only a weekend?  This trip is for you! Our two night trip around the Penders is the perfect way to explore the area.
Discover remote pockets of beach and coves along the shorelines that surround our beautiful little islands here in the heart of the Southern Gulf Islands of British Columbia.
Upon arrival you'll meet the rest of your group, your guide will prepare you for your expedition and begin to lead your group into adventure!  A relaxed mid day launch time will ensure a comfortable paddle, complemented with fantastic catered meals in beautiful secluded locations will allow you to enjoy the weekend at the perfect pace.  Relaxed launching times will set you up each day for a pleasant adventure around a good portion of the Pender Islands, showcasing beautiful shorelines, intriguing history and intricate marine ecosystems. On this 3 day 2 night expedition, it is our aim to show you Pender's Paradise, while we aim to circumnavigate both North and South Pender Islands.
Included in this package is your kayak & safety gear, camping equipment, food, cooking & eating utensils, entertaining guide and everlasting memories!
NOT INCLUDED:  Camping costs are not included as reservations at our designated campsites must be made in your own name.  Please contact us for instructions on how to proceed with this process.
Meeting Point: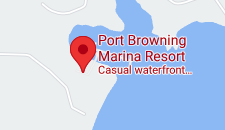 Port Browning
4605 Oak Rd,
Pender Island
1-855-629-6939
Waivers:
Please review the following waivers which need to be signed at checkin.
Tides:
*A 50% deposit is required upon booking with balance due 30 days prior to trip.  Cancellations 31-60 days prior to trip will be charged a 30% cancellation fee.  Any cancellations within 31 days prior to the trip will forfeit full payment, unless there is someone to take your place.